Nationwide Car Insurance Review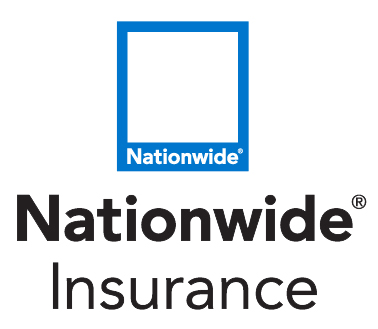 Nationwide is one of the largest insurance companies in the country, with over eighty years in business and assets in excess of $148 billion as of 2010. It is ranked 118th on the Fortune 500 list of the largest US corporations, and is rated A+ by A.M. Best and Standard & Poors. Although a subsidiary was publicly traded from 1997 to 2008, this mutual company is now privately owned by policyholders. Before you enter you zip code to compare insurance rates, read our review of Nationwide auto insurance to see if this might be the right choice for you!
Nationwide Car Insurance Discounts
Nationwide has an extensive list of discounts available to eligible drivers. These include a bundling discount of up to 25% if you purchase car, home and life insurance from Nationwide. Multi-car policies are eligible for up to 20% in savings, and driving accident-free for five or more years nets a 10% discount. Young drivers are eligible for a good student discount of up to 15% if they maintain a B average or higher in school, and long-term policy holders can save up to 15% for staying at least five years with Nationwide, or 5% for remaining at least three years.
Nationwide offers other discounts for various anti-theft devices and passive restraints, as well as for completion of defensive driver or accident prevention courses. In keeping with its origins providing auto insurance to Ohio farmers in the 1920s, Nationwide also provides a discount to Farm Bureau members in a number of states.
Do these discounts sound promising? Let's look as some other features that go hand in hand with these discounts as part of Nationwide's attempt to attract customers to their products within the highly competitive car insurance industry.
Nationwide Car Insurance Features and Services
The Family Plan
Nationwide offers a family plan in which all your eligible discounts can be shared with other family members living in your household, including children, in-laws, parents, and others. Nationwide claims the savings can be as much as 25% compared to other car insurance companies. This feature is subject to review and approval, and a Nationwide disclaimer states that its availability varies.
Discount Finder
Nationwide searches car insurance customer policies every six months looking for newly-available discounts, and claim on their website to have found additional discounts for more than three million customers already. The company provides the disclaimer that not all discounts are detected or applied, so it is still a good idea to be familiar with what's available and investigate discounts for yourself when you have life major changes that might bring insurance savings.
Vanishing Deductible
With this feature, Nationwide will decrease your deductible amount by $100 for each year of safe driving up to a maximum credit of $500. Vanishing Deductible is an optional feature, so you need to ask for it specifically. According to the fine print, Vanishing Deductible is subject to eligibility and its availability varies from state to state.
Accident Forgiveness
With this feature, Nationwide will not raise your rates after your first at-fault accident if your driving record is good otherwise. Accident Forgiveness is even extended to teen drivers on your policy. You must ask for this feature to be added to your policy as it is not automatically included.
Roadside Assistance
Nationwide offers two levels of roadside assistance, Nationwide Roadside Assistance Basic and Nationwide Roadside Assistance Plus. Coverage includes typical services such as towing, battery jump-starts, lockout and flat tire. With the Plus service, towing is extended from 15 to 100 miles, and trip interruption coverage up to $500, with some limitations, is provided. Nationwide contracts with the Cross Country Motor Club, Inc. to provide roadside assistance.
Before purchasing roadside assistance from Nationwide or any other insurer, compare their fees, services and available reimbursement coverages with independent companies offering roadside assistance and with AAA to ensure you get the best price and features for your area.
Nationwide Blue Ribbon Claim Services
Nationwide states that with its Blue Ribbon claim services you have access to a choice of pre-screened repair shops when your car is damaged. You will receive a written long term guarantee on the repairs, and you are able to get repair updates and an online visual of your car being repaired.
Teenage Driver Insurance and Support
In addition to available discounts for teen drivers, Nationwide provides online education and support to help parents and teens understand typical risks involved in teenage driving and how to minimize them. This includes online sessions your teen can watch that will help with typical challenges such as driving at night, with friends, and in different situations such as on the highway or around impaired drivers.
Ratings and Consumer Satisfaction
J.D. Power & Associates gives Nationwide an overall rating of three out of five points in a recent comparative rating of major car insurers. It receives three points in individual categories of contacting the insurer, policy offerings and billing/payment. Pricing receives only two out of five stars. While these rankings are respectable, they are not outstanding, and pricing issues are the most common customer complaint. You should remember that many of Nationwide's features, such as Vanishing Deductible and Accident Forgiveness, require that you enroll and have some limitations, so be sure to check the fine print to know whether to expect discounts and premium reductions in future.
Nationwide provides both positive and negative customer feedback on its website. This feature does not appear to be edited or selective, as negative reviews are readily available alongside positive reviews.
Nationwide Car Insurance Review
Nationwide is one of the most trusted brands in the car insurance industry and definitely worth considering in your car insurance comparison search. With millions of policyholders, high customer ratings and a superior claims handling reputation Nationwide will certainly have your back in a car accident. However the only way to get the best rates is to compare car insurance quotes from multiple providers so enter your ZIP code above and compare local car insurance rates today.
Start shopping for car insurance and Compare Car Insurance Quotes today!